about us
Over the past 35 years, we have photographed both Primary and High schools with enrolments ranging from 40 to 4000 students. This experience and expertise in coordinating, photographing, and delivering school photos means that we are making school photography easy for thousands of Australian schools every day.
At advancedlife we are dedicated to capturing, printing, and archiving beautiful school photos that your community will love – in fact, we offer a 100% money back guarantee! We also offer unique online systems and services for your school that are easy to use, instantly available and free!
advancedlife was founded in 1984 by Maurie and Lesley Isherwood. From the beginning they threw themselves into the task of providing affordable, high quality and professionally produced photographic keepsakes that families would treasure forever. Possessing extensive previous experience in the field of school photography, both in England and Australia, Maurie and Lesley realised how important it was that they offered schools a well organised and convenient school photo experience, so they focused on making school photography easy. As advancedlife grew, it also became a family affair. advancedlife now boasts three generations of the Isherwood family, including son Jason, our Managing Director, and daughter Debra, our Production Manager, as well as other members of the Isherwood family. Sadly, in 2018 Maurie passed away, and his good humour, integrity, and inspirational leadership are greatly missed by all who knew him.
With branches around Australia, the advancedlife team have been responsible for countless innovations in the school photography industry. These innovations include the school photobook, high resolution free online portrait download, secure online ordering, robust security systems, and even the printing of student names under group photos. Today we are continuing our tradition of innovation by developing new photographic products, as well as online services like advancedorder to help schools do away with cash handling and having to hand out student-specific envelopes; and advancedyou that gives families access to a secure archive of images and photo packages of their child taken by advancedlife through their school years.
Our latest innovation is advancedaccess – a secure online service, that's hosted by advancedlife and provided free to our customers. With advancedaccess you can download high-resolution student, group, and promotional images (with data) for use in your school administration system within 3-5 days of photography. It also gives you and your team access to every image we've taken of your students, staff, and school, including promotional and event images, all easily found and downloaded to your computer with just a few clicks. Plus, advancedaccess features create & print, which helps school administration teams easily access their archive of images and data to instantly create and customise lists, labels, stickers, merit awards, special occasion cards, student medical directories, excursion lists featuring student data and images, and so much more. Just choose a design and print customised artwork instantly on your desktop printer.
advancedaccess now also offers Pexels – one of the world's largest digital image libraries – free and fully accessible through advancedaccess. Discover images for a wide range of educational and promotional purposes and download them instantly.
And it's all free….because at advancedlife we are committed to making school photography (and lots of other things!) easy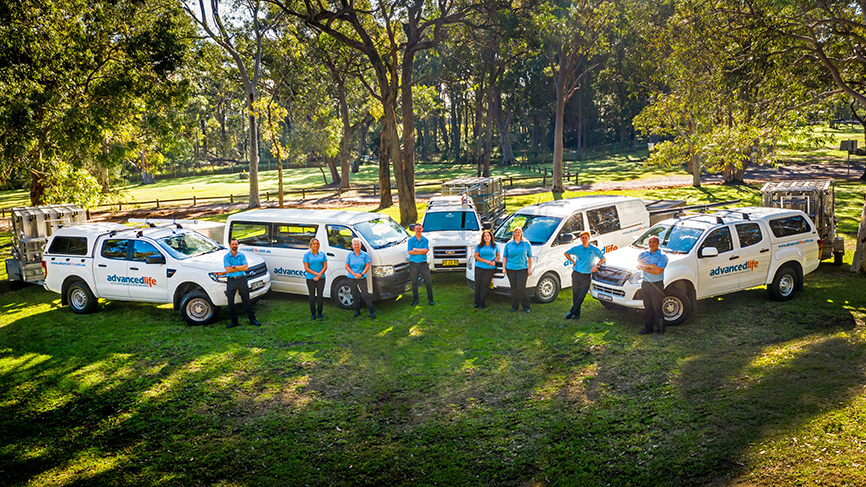 MAKING SCHOOL PHOTOGRAPHY EASY
advancedlife is committed to making school photography easy. Easy for schools and easy for families. You'll experience advancedlife's commitment to making school photography easy in everything that we do. Whether it's communicating with your school community, organising a promotional shoot to capture images you'll be proud of, designing beautiful school photo book templates for your school, or when you and your families use our online services; you'll notice the advancedlife difference.
Everything we do is focused on giving you a great experience and outcome, so you can be confident that you have chosen the right partner for your school photography.
Every school is assigned their own Client Manager and Customer Service Officer who are committed to making your school photography day an easy day.
Not all school photographers are the same! There are three keys areas that you should consider when choosing your school photography supplier. These areas are:
1. exceptional customer service – for schools and for families
Making school photography easy for your school administration team and parents is our top priority! One of the ways we make it easy is through our dedication to customer service. Your school is assigned both a dedicated Customer Service Officer and a Client Manager. Your advancedlife team ensures all aspects of photo day administration, photography and your packages are produced seamlessly and to the high standards and traditions established by Maurie and Lesley Isherwood. Your customer service team will supply all the advice and expertise required by your school administration team, as well as helping your school's parents with any enquiries they might have relating to school photo day.
Your Customer Service Team can also help you with promotional photography, sports photography, event photography, as well as professional school branding and print management.
We also have a dedicated Parent Enquiry Customer Service Team who focus on assisting parents and families with their queries. Available on the phone, online or via email, our team are always available to assist with any queries parents or families might have regarding upcoming photography, ordering or the product they have received. Schools can direct their families to advancedlife, and we'll handle everything on behalf of the school, to make school photography easy for schools and families.
2. we can provide any form of still, video, printed or digital image
Our team of expert photographers capture timeless images to last a lifetime. Our photographers know how to interact with children and families to ensure that every family receives images that are classic and professional.
advancedlife is the large group photography specialist, as we have 35 years' experience photographing large school groups, whether they be on stands in a traditional group image, or arranged in a shape to commemorate a special occasion or simply celebrate your school in a whole school image taken from a height. Whether it's exceptional portrait images that capture a child's unique expression, a custom video to showcase your school, images taken at a special event, promotional images of your school facilities, or a sweeping video taken from our drone above your school featuring the school and its surrounds, we can create anything you need.
But of course, we know the job isn't done when we've captured the image, so we've invested in both an exceptionally talented image development team and the latest print technology so we can deliver prints and products that will last a lifetime.
3. unique free online services
At advancedlife we have created unique secure online systems, like advancedaccess, that we provide free to schools who choose us, and for families we offer our advancedorder and advancedyou sites, to make their experience easy and positive.
Our online services facilitate all aspects of your school photo experience. You can find out more about our online services here.