Online Services
Now you can do so much more online with advancedlife, as we continue to expand our online services. Your school's Community Portal is the place where you can browse photos, check up on your school's information, pre pay photos and so much more.
From the login you can: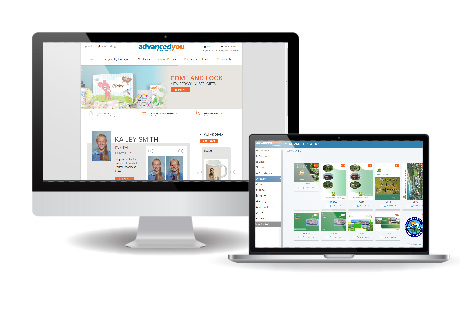 Pre Pay Your School Photographs
Enter the code on your envelope or flyer.
Download Your Hi Res Portrait Image
Enter the code on the back of your purchased pack.
View and Order Groups From Earlier Shoots
Enter the code supplied by your School or Club.
Where is your Code?
Pre Pay Your School Photographs
Your code will be at the top right hand corner of your envelope.
Click here to see where your code is!
Download Your Hi Res Portrait Image
Enter the code on the back of your purchased pack.
View and Order Groups From Earlier Shoots
Enter the code supplied by your School or Club.
Online Services for Schools & the School Community
Easy access for your school
advancedaccess transforms the experience of our schools, is hosted free of charge and puts all of the products and services provided by advancedlife at the fingertips of any or all of your staff.
advancedaccess is –
Free to all

advancedlife

schools
Secure access for multiple users 24/7 – you choose who has access
Free hosting – save your server space
View & download hi-res group, portrait and promo images — search by name —available in more than 24 admin formats
View, order or replace ID Cards — search past or current cards and instantly print temporary cards
Order and re-order print products
Check your account and choose how you spend your commission (coming soon)
Proof group images online or download pdfs
Your customised dashboard — to keep track of key dates, delivery times and outstanding tasks
Create great designs — magazine and yearbook tool
Templates to create useful documents —instantly print awards and merit certificates
Plus so much more…and it's free!
advancedaccess faqs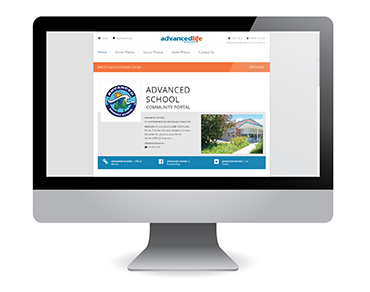 What is advancedorder?
A site for parents to order school photo packages, sibling photos, sports photos and co-curricular photos
Orders 100% completed online
Uniquely branded with your school colours, logo and images to promote your school to your community
Links back to your website and Facebook page
Key advantages of the advancedorder for your school administration
100% secured, designed, built and hosted by

advancedlife

A 9 digit community code ensures security, with all orders delivered back to your school
Reduce enquiries at your school office
Order packages up to 9 months after the day of photography
Order sibling, sports and co-curricular photos online and reduce inconvenience for your administration team
What is
advancedyou

?

advancedyou is a secure, private image archive of each student's unique school journey. advancedyou is for students and their families.



advancedyou

Provides access to each student's individual archive of photos taken by

advancedlife

Makes images and photo packages from years gone by available to view and purchase
Download high resolution portrait images
Delivers orders direct to the family home
Order sports, co-curricular and class photos with ease
Create gift items for relatives and friends
Key advantages of
advancedyou

for your school administration
Envelope does not need to be returned to school to order
Reduces enquiries as we handle everything for you
Utilises a secure, personalised, 9 digit code unique to each student. Each secure code is delivered on previously purchased photos or distributed by your school
Sibling/family photos can be ordered online, reducing enquiries and administration
Students or parents who forgot to order or missed the day can always order at a later date on

advancedyou.

It's secure and it's free!