specialists in whole school photography
Photographing high schools, colleges and schools with large enrolments and in large groups requires highly specialised skills. The team at advancedlife has more expertise and experience organising and photographing large groups, and schools with high enrolments, than any other photographer in Australia.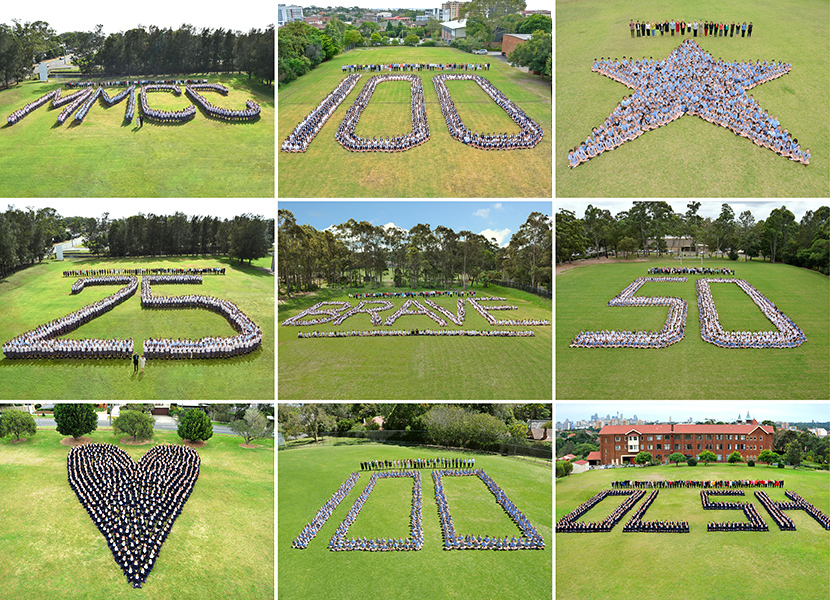 If your school would like to create something very special to mark an important occasion or upcoming anniversary, then talk to us about our experienced photographers marking that moment for you with our unique Commemorative Whole School Photography.

Our team would be privileged to conceptualise, organise and photograph iconic commemorative whole school images for your school.

Our Print & Design team can also assist by using those iconic images to create other commemorative items for your special occasion. However, please note that capturing the kind of commemorative images seen on this page is an extremely specialised and difficult process requiring extensive training, years of experience and an expert photographic understanding of perspective. This means that Whole School Photography must be scheduled and planned well in advance. Talk to our team today about how we can work together to mark your schools unique and special occasions.
want to learn more?
No website can provide a truly comprehensive outline of our services and we'd love to come and discuss the needs of your school with you in person, with no obligation. To arrange a meeting with your advancedlife representative simply click on the button below and we'll contact you as soon as possible.
Make an appointment